For more than 20 years, SYNERGY CUBED has been helping health club chains, multipurpose gyms, medical fitness facilities, boutique studios, franchise owners and franchisees, licensors and license holders, small-box operations and a wide variety of independent gyms and fitness facilities. Our expertise, training and guidance has developed and optimized non-dues revenue, improved clients' productivity, integrated medical fitness, increased sales, motivated employees, retained customers, and positively impacted the bottom line by creating superior customer engagement.
Click the links below to find out how Synergy Cubed's innovative solutions solve some of the industry's most common and bothersome challenges. Learn about G.L.U.-FIT. - a new paradigm of multi-modality training for optimum results,  G.R.E.A.T. Training - our proprietary Personal Training business model developed to overcome the inherent flaws in the traditional "packages" system and eliminate the typical roadblocks to long-term fiscal success, P.U.R.E. Membership - a new and unique membership model that addresses the depressing industry-standard 24% annual member attrition rate, and SOLVE Solutions - a new and truly consumer-centric approach to the membership and fitness/wellness services sales paradigm.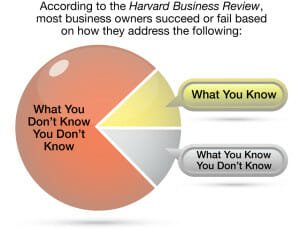 The Harvard Business Review is absolutely right.
Streamline your operations, train your staff, monitor your metrics and understand your competition... but experience has shown that more than 70% of fitness businesses under-perform, struggle or outright fail because of what they don't know they don't know. Stop leaving money on the table.
Our business is to know what you don't.